Discerning His Voice for Scotland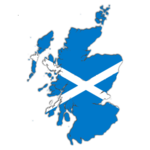 The '

Discerning His Voice for Scotland

' initiative comprises a team of experienced and relational prophetic people working together to understand more clearly what God is saying concerning the Scottish nation.
The testimony of Jesus is the spirit of prophecy."
Rev 19:10
We believe that each nation is graced to bring a unique revelation of Christ and His mercy, salvation and blessing into the earth, and that God moves the spirit of a nation to seek after that destiny. It is the realisation of this destiny in Christ which gives a nation its true heart, identity and purpose.

It is no simple task to define the destiny of a nation. It involves its past, present and future, the purposes of God as revealed in Scripture, its church leaders, political, community and business leaders, its young, its old, its geography and its history, its relationship to other nations and to Israel and many other factors.
But it also involves the prophets!

Prophetic people have a vital role in discerning the destiny of a nation and motivating the Church to press in to the promise of God to attain that destiny, in hearing God's heart and imparting the fire of the Spirit's revelation into our hearts so that we become carriers of the glory He is bringing.

It is our goal to collate, weigh and distil the considerable quantity of prophetic material available today so that we can hear 'a clear trumpet note', and so that:
We know what time it is

We know what to do

The Leaders can give informed leadership

The Intercessors can pray hitting the mark

The Prophets can proclaim in unison

We all can respond to the Spirit of God

The Nation and all the nations will be blessed!
For our 2010 Statement
"The Lion is Getting Ready to Roar Again"
click here
For our 2012 Statement
"Preparing for Harvest"
click here
Chuck Pierce Scotland Visit 25th January 2013 - Summary - Click
here
Referendum Prophetic Prayer Call - click
here
2016-17 Prophetic Summary - click here